The Bookworm (who I adore) notes Barack Obama's obsession with the chador, burqa, abaya, niqab, jilbab, or hijab (headscarf)... (sick sick sick)



I'm noticing an interesting pattern in Obama's Muslim speeches.  He thinks it's a very good thing for women to cover up.  In his Cairo speech, he made that point, not once, not twice, but three times.  As I caught in the post I wrote at the time, [snip]


That obsession with women's attire might have been aberrant but for the fact that, at tonight's White House Ramadan celebration, Obama brought it up again (emphasis mine):
The president paid special tribute to Kareem Khan, who "made the ultimate sacrifice" when he died serving in Iraq, Nashala Hearn, who won the right to wear a hijab in school, Bilqis Abdul-Qaadir, who holds the record for the most points scored by a high school basketball player in Massachusetts, and Muhammad Ali, who – though he couldn't attend – is "a man of quiet dignity and grace and continues to fight for what he believes."  [snip]
Why, oh why, is Obama so impressed with Muslim women wrapping their heads?  His he just part of the same trendy Left wing cadre that thinks head coverings are a cool fashion statement by which enlightened Islamic feminists thumb their nose at men?  Naomi Wolf, American "feminist" and nutcase,
believes this to be so
...
Most Muslim girls and women are not given a choice about wearing the chador, burqa, abaya, niqab, jilbab, or hijab (headscarf), and those who resist are beaten, threatened with death, arrested, caned or lashed, jailed, or honor murdered by their own families. Is Wolfe thoroughly unfamiliar with the news coming out of Afghanistan, Pakistan, Iran, Saudi Arabia, and Sudan on these very subjects? Has she forgotten the tragic, fiery deaths of those schoolgirls in Saudi Arabia who, in trying to flee their burning schoolhouse, were improperly veiled and who were beaten back by the all-powerful Saudi Morality Police?
Most Muslim girls and women are impoverished and wear rags, not expensive Western clothing beneath their coverings. Only the pampered, super-controlled, often isolated, and uber-materialistic daughters of wealth, mainly in the Gulf states, but also among the ruling classes in the Islamic world, match Wolf's portrait of well kept courtesan-wives.
Being veiled and obedient does not save a Muslim girl or woman from being incested, battered, stalked, gang-raped, or maritally raped nor does it stop her husband from taking multiple wives and girlfriends or from frequenting brothels. A fully "covered" girl-child, anywhere between the ages of 10-15, may still be forced into an arranged marriage, perhaps with her first cousin, perhaps with a man old enough to be her grandfather, and she is not allowed to leave him, not even if he beats her black and blue every single day.
So does Obama side with Wolf or does he understand the reality that Chesler articulates?
Or are we looking in the wrong place altogether when it comes to Obama's hijab obsession.  Maybe he's just dreaming that, one day, he can replace
this: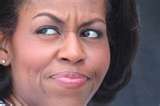 With this: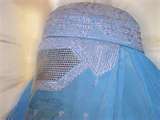 Sorry to steal your thunder Bookworm, but I read Dr. Phyllis Chesler's article earlier today and couldn't help but love your article connecting Obama....
So those of you who still question Obama's true inclinations, Christian or Muslim, just note who he takes time for, who he promotes, and where his wet dream lies.
Hey, Obama plans to spend September 11, 2009 celebrating the terrorists rather than those who died on that day at the hands of Islamic terrorists (who force their women to wear the hijab):

Obama Campaign Organization Plans 911 Event to Fight "Right Wing Domestic Terrorists,
Click for enlarged version of the screencap of Obama's official website calling conservatives terrorists:
Via Heritage.org
Today, President Obama's campaign organization "Organizing for America" sent out a notice to its "grassroots" supporters. It asked them to wage a coordinated phone campaign for health care by calling their U.S. Senators on September 11 – also known as Patriot Day in honor of the thousands of Americans killed by Al Qaeda terrorists eight years ago. It goes on: "All 50 States are coordinating in this – as we fight back against our own Right-Wing Domestic Terrorists who are subverting the American Democratic Process, whipped to a frenzy by their Fox Propaganda Network ceaselessly re-seizing power for their treacherous leaders." Please read that again.
And So It Goes in Shrevenport:
Okay, so maybe those things – food banks, community gardens, activism, even political lobbying for your own personal cause – maybe those are all laudable. But why 9/11? As Vadum asks, there are 364 other days in the year to designate for that.
The bottom line is that it's difficult to ignore the move by the left, and by Obama, to rebrand the day. It does seem as if they are trying to whitewash the terror and fear that the nation felt and even the patriotism we felt immediately afterward; the America First coming-together attitude we all felt. Then, we WERE one. Then, we bonded together.
Now, we are ripped apart. And the Organizing for America post today further divides us.
The post has been scrubbed now, but don't let the liberals live this one down. This event was planned for all 50 states. It's a shame they are exploiting 9-11 for lobbying, and even more sickening they have forgotten what the day means. They have compared their political enemy to their real enemy….on the anniversary of the day their real enemies attacked our Nation no less. Think the MSM will report this outrage? Don't bet on it.